We strive to bring you sexy tube tops that are fun and can be worn out when you go to night club. Some of the womens tubes shown can be worn as displayed or the skimpier ones can be worn under another shirt. We always enjoy receiving feedback on or site with your likes and dislikes are we are constantly trying to improve our web site and the products we are promoting. We hope you like our tight tube tops and more information can be obtained by clicking on there corrisponding links or photos of the tube top. The right tube top can really exentuate the beautiful curves of your body. In warmer climates these can be a must have on hot summer days and in cooler climates they make a very nice addition when going out to casual places for an evening on the town.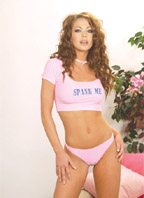 Sexy Crop Top
Tight fitting sexy crop top
$15.99
Sexy Tight Tube Tops
Shipping for club wear tops is a flat fee of $5.00 for orders up to $100, and there is free shipping for orders that are greater than $100.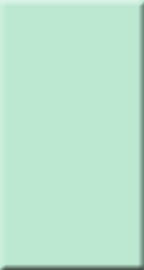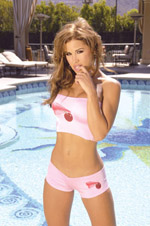 Pink Tight Tube Top Set
Tight and sexy
$28.00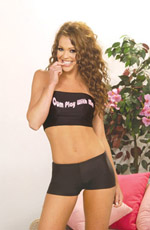 Black Tight Tube Top
Tight black and stretchy
tube top.
$12.00
Please feel free to bookmark us and check back with us as we are constantly adding new women's tube tops to our site.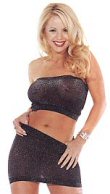 Sexy Sheer Tube Top and Skirt
Very sexy tube top and skirt
$19.99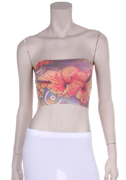 Flower Tube Top
Cute floral print.
$10.99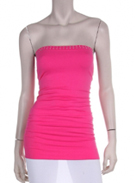 Sexy Tight Fitting
Fuchsia Tube Top
$12.99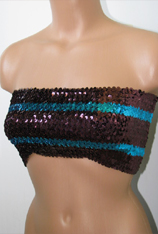 Classy and sexy women's
Sequin Tube Top
$9.99
Now you can combine orders from this website with our sister websites to save on shipping.