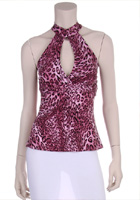 Leopard Print
Open Front Top
$16.99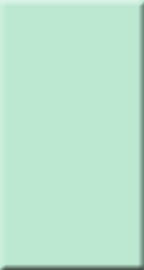 Women's Sexy Halter Tops
Shipping for club wear tops is a flat fee of $5.00 for orders up to $100, and there is free shipping for orders that are greater than $100.
This site has some nice dresses and clothes.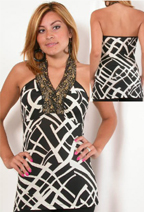 Classy and Sexy.
Lace Trim Long Halter Top
$18.99

Colorful and fun.
Polka Dot String Tie Halter Top
$24.99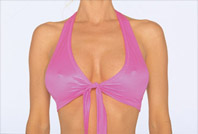 Revealing but cute.
$11.99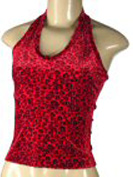 A very cute and sexy stretchy fuzzy Jr. leopard top.
$9.99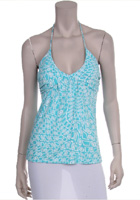 Cute aqua top.
Sexy and comfortable.
$13.99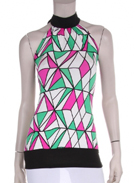 Colorful Halter Top with Geometric Shapes
$12.99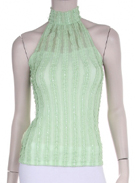 Classy Lime Green
Halter Top
$12.99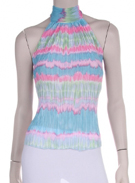 Pastel Colored Halter Top
in Multi Colors
$14.99
Halter tops can be a fun, sexy and elegant addition to any women's wardrobe. Halter tops are usually tied behind the neck to hold the top up. They come in a very wide variety for all shapes and sizes and vary widely depending on the country they are to be worn in.
Now you can combine orders from this website with our sister websites to save on shipping.